Overview
Slack is a popular team communication tool. The integration plugin we offer will give you an option to automatically receive a notification in a selected Slack channel or sending custom messages using Rules.
Setup
The first step is to activate the Slack feature which you can find in the list of Features in your LiveAgent admin panel (Configuration -> Slack).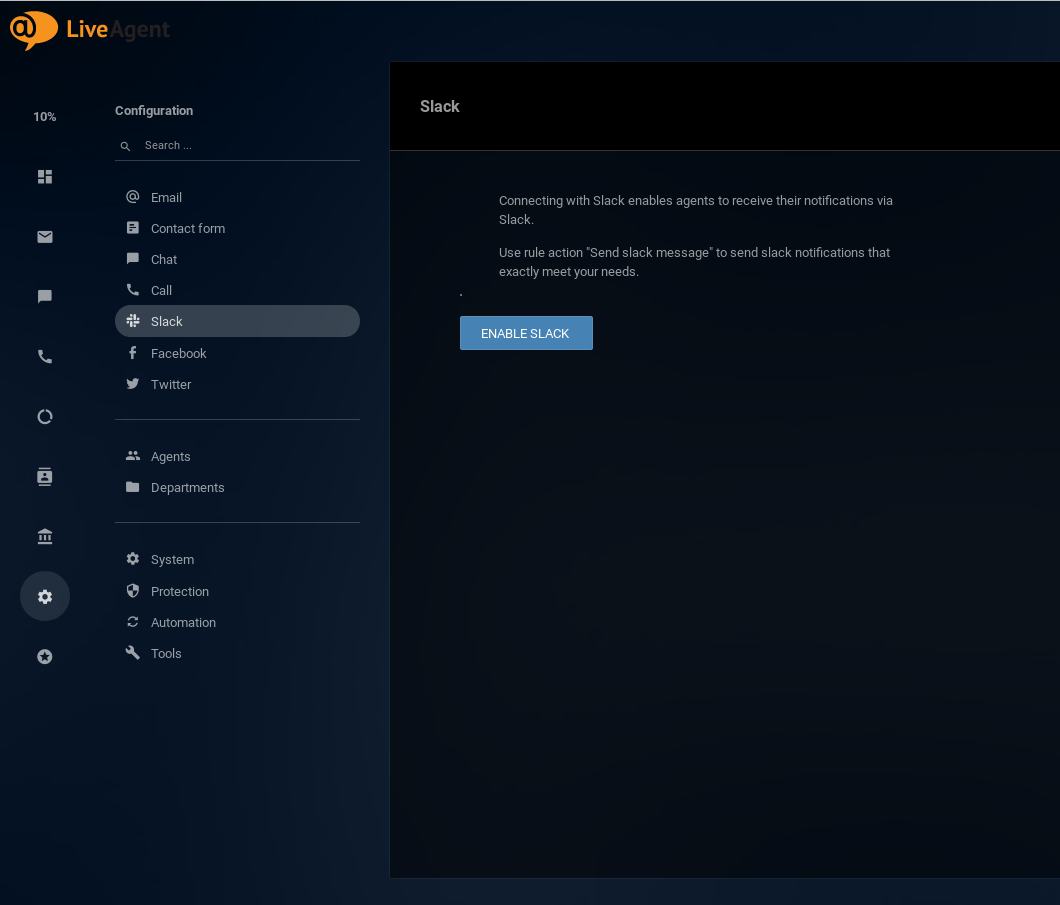 After the activation, you have to click the Add to Slack Button which will appear again in the Slack configuration section. A standard authorization window pops up.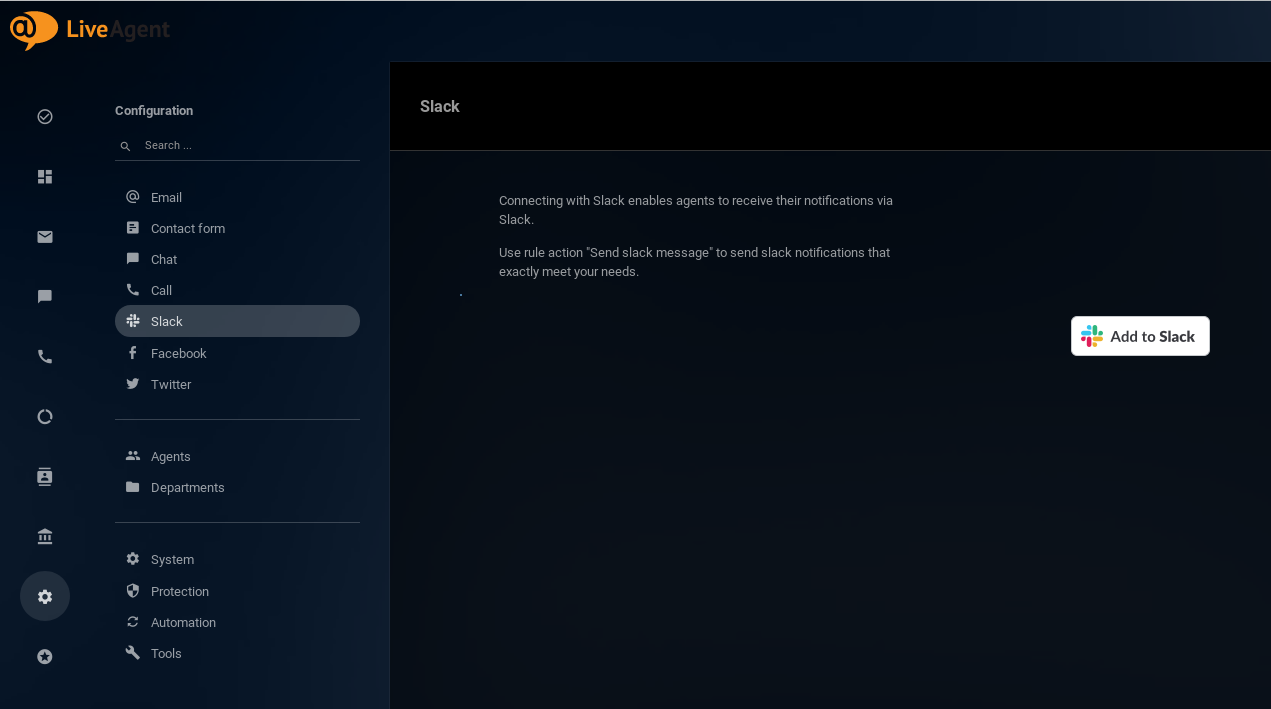 After successful integration you can setup new rule action "Send Slack message". All agents have also available option to set Slack notification in "Edit profile" section (after setting their Slack user a confirmation of test message in Slack is required).
Notification templates can be also customized in Slack configuration section after successful integration.
All messages from LiveAgent are send via LiveAgent Bot user in your Slack workspace, this bot however will not respond to any messages yet.
In case you need any help with the setup, feel free to contact us.
Privacy policy
The application is not storing any private data, nor passwords nor any communication. The application is only used to push messages from rules and agent notifications to your chosen Slack channel.